On this page
So you have already made the decision that you want a more efficient way to share your contact details, but you are not sure about the differences between digital business cards and VCF files?
Digital business cards and VCF (Virtual Contact File) files serve the purpose of sharing contact information in a digital format, but they differ in their formats, functionality, and applications.
Here's a breakdown of the differences between digital business cards and VCF files:
Format
Digital Business Cards: These are typically graphical representations of traditional business cards. They can be designed to mimic the look and feel of a physical business card, including a profile photo or headshot, company logos, colors, and other branding elements. Digital business cards may exist as image files (e.g., JPEG, PNG), or interactive documents (e.g., PDF), but we prefer to use a one-page website (e.g., HTML).

VCF Files: VCF is a standard file format for electronic business cards. It is a plain text file that follows the vCard format and can store various types of contact information, such as names, phone numbers, email addresses, and more. VCF files are often used to exchange contact information between different applications and devices.
💡
Pro Tip: The "Save Contact" button on digital business cards launches a VCF file in the device that is currently viewing the digital business card. On a desktop computer that may be Outlook, while on a smartphone it is typically your phone's contact manager.
Interactivity
Digital Business Cards: They can be interactive and may include clickable elements, such as hyperlinks to a website or social media profiles. Some digital business cards may also incorporate features like QR codes that can be scanned to quickly share your card and contact information. For the ultimate connectivity, share your digital business card with an NFC (Near Field Communication) "tap" card.

VCF Files: VCF files are less visually interactive as they are plain text files. However, they can be easily imported into various contact management applications such as Microsoft Outlook, making them a convenient way to transfer contact information between devices and platforms.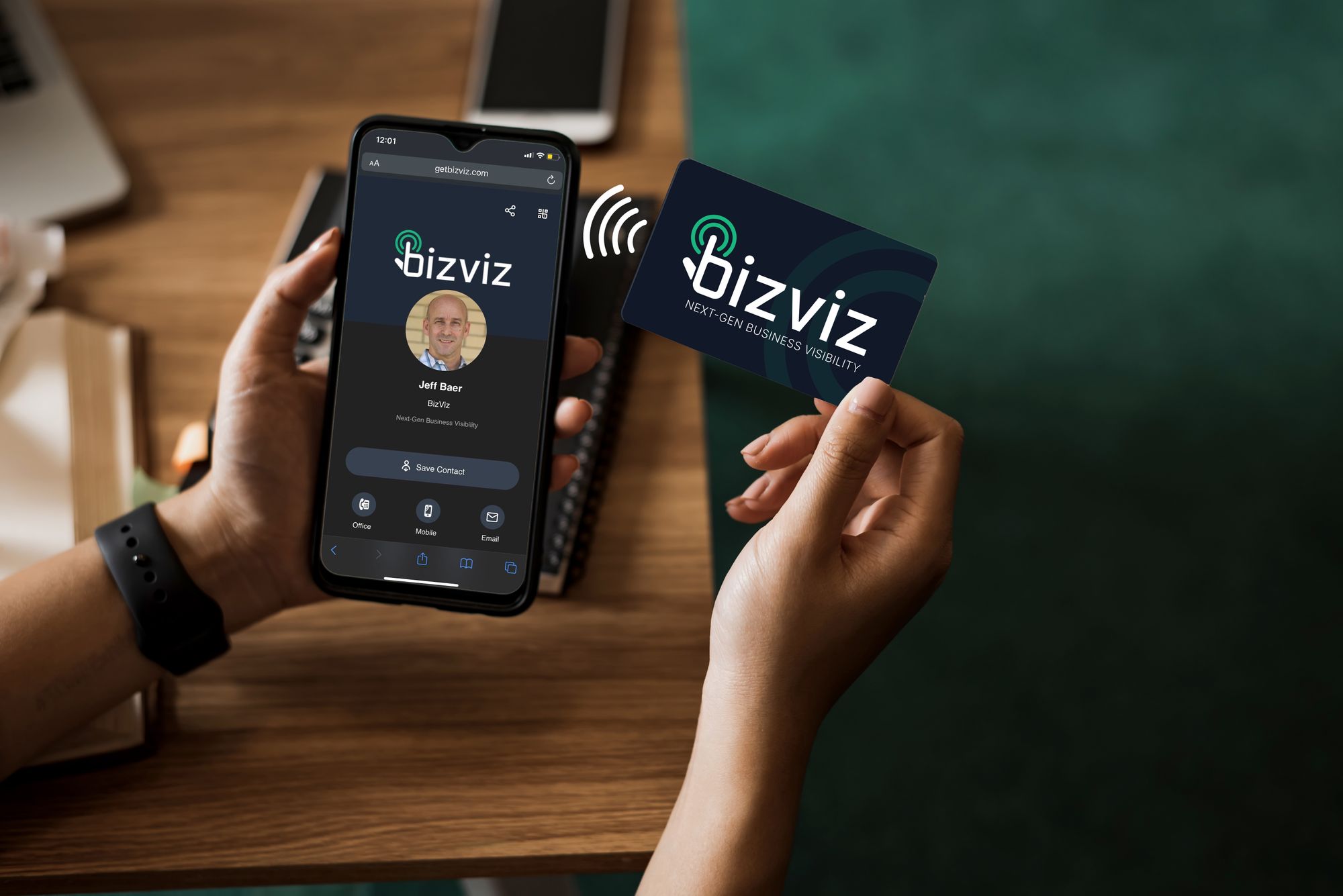 Versatility
Digital Business Cards: These are versatile in terms of design and presentation. Users can create visually appealing cards with various layouts, fonts, and colors. They are often used for personal branding and can be customized to match an individual or company's identity.

VCF Files: VCF files are standardized and widely supported across different platforms and applications. They provide a consistent way to share contact information and are commonly used in email applications, contact management software, and mobile devices.
Use Cases
Digital Business Cards: Primarily used for networking and personal branding. They are shared in a visual format and are more suited for situations where the visual presentation of contact information is important.

VCF Files: Mainly used for seamless data exchange between different contact management systems, email clients, and devices. VCF files are efficient for bulk transfers of contact information and are commonly exchanged in professional settings.
The fastest way to get your contact details saved to another device may be a hosted VCF file that is accessible by a web link. When opened on another device, you are only 1 click away from being saved to that device.
Summary
In summary, while both digital business cards and VCF files facilitate the digital exchange of contact information, they differ in terms of format, interactivity, versatility, and use cases.
Digital business cards focus on visual representation and personal branding, while VCF files offer a standardized and widely supported format for electronic contact information exchange.
For me personally, I use both formats. I keep several digital business cards bookmarked to my phone's home screen, while I use links that launch a hosted VCF file in most of my email communications.
You can view my digital business card by clicking the button below.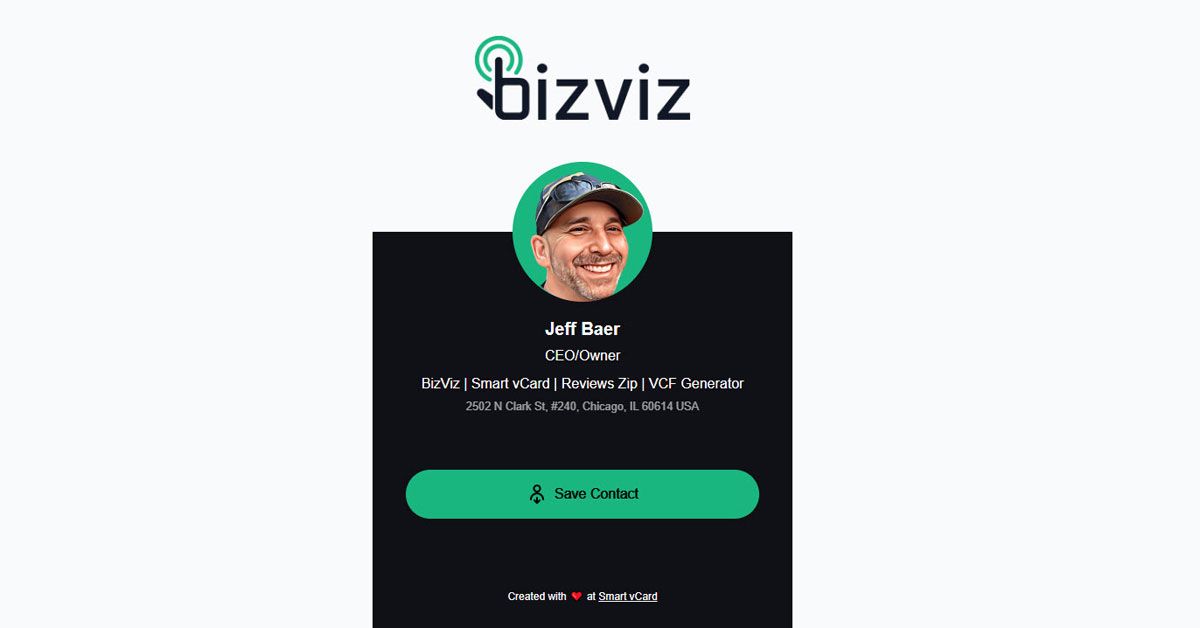 My digital business card, as created for FREE at Smart vCard
VIEW MY DIGITAL BUSINESS CARD